Second floor, Mariano Fortuny's ateliers
On the second floor, Mariano's skills and experiments in multiple artistic fields are re-proposed: an approach to his creations from behind the scenes.
The genius of the Spanish artist is exemplified in four focuses: engraving, printing on fabric, photography, theatre and lighting. On this floor iti is possible to visit for the first time the study-library of Fortuny, a casket full of precious things, objects, curiosities, tolls and rare books on art and technique.
ENGRAVING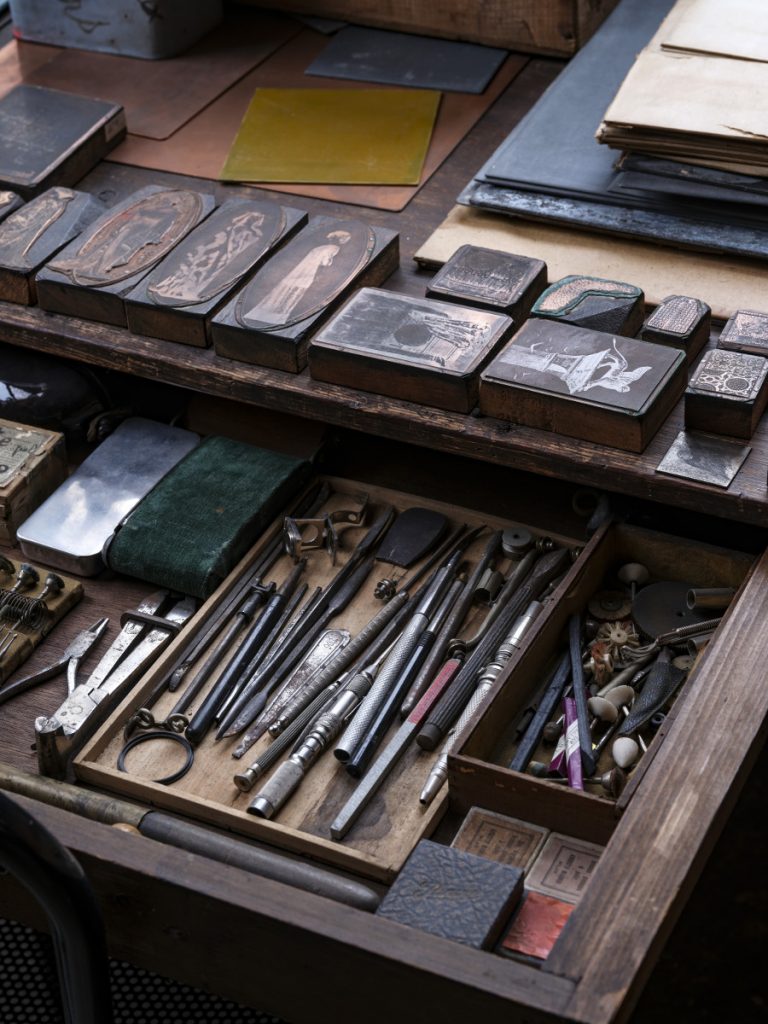 The two Fortuny – father and son – ideally meet in this area dedicated to engraving under the sign of an art admired, collected and above all practiced by both exemplarily, so much so as to exert a remarkable influence on contemporaries and followers as for styles, themes and techniques.
On the one hand, the father's chiaroscuro of Goyesque tradition, with engravings reconciling a wide range of greys with bright and transparent graphics; on the other hand, his son's works, characterized by a different density favouring texture over shades.
Mariano Fortuny y Madrazo devoted himself mainly to engraving on metal – copper and zinc – and the related printing, having in Palazzo Pesaro degli Orfei an engraving workshop and two presses, one ancient and one modern and electric, on display here.
Also in the field of engraving Madrazo stood out for his versatility and experimentation. He developed a personal and unprecedented technique of working with etching and aquatint, using an electric dental drill – still in his private library – to obtain original optical and tactile effects that can be appreciated in the texture of the prints, such as the movement of grass and leaves or the materic effect of stone. Fortuny was a pioneer in the use of this tool, which was introduced in technical texts of engraving art and similarly used by other artists only from the second half of the twentieth century.

PRINTING ON FABRIC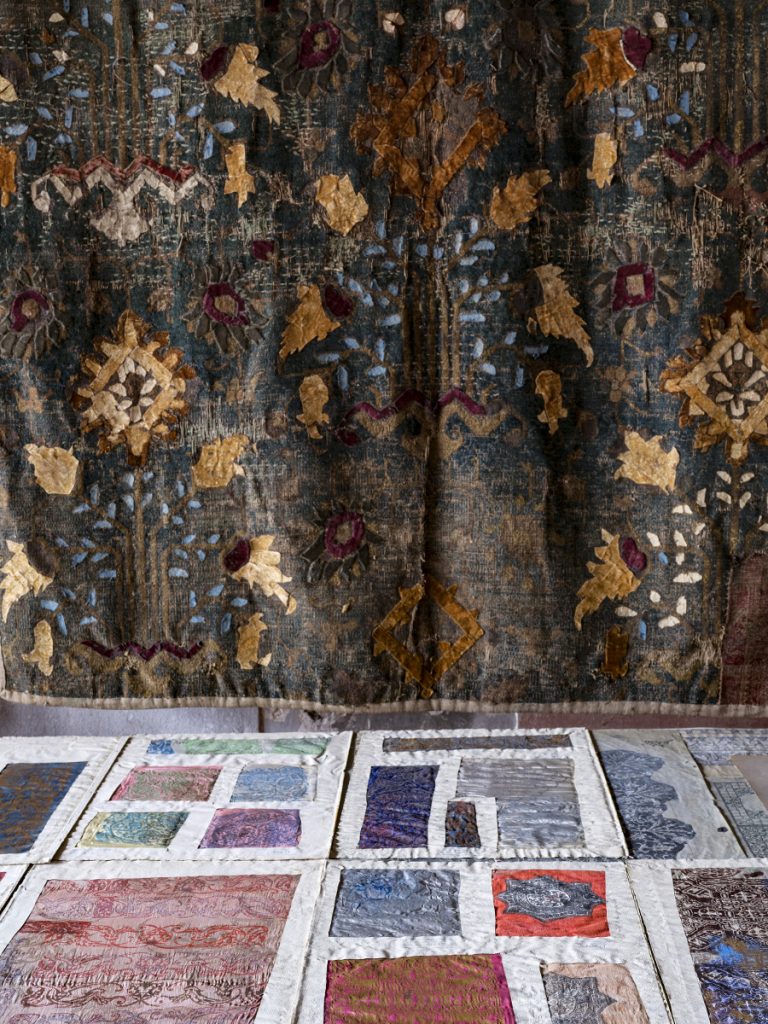 Mariano Fortuny's creative adventure in the textile field, undertaken and lived in symbiosis with his life partner Henriette, began around 1905 in the attic of Palazzo Pesaro degli Orfei, in a small laboratory for experimentation on colours and processes of impression that, in a few years, became a real factory counting a hundred workers in the 1920s.
The specimens exhibited here are evidence of the peculiarity of Fortuny's textile production, namely the ability to recreate the illusion of ancient woven fabrics through the printing technique.
Suggestions drawn from different eras and cultures, through both indirect sources – iconographic repertoires, studies, publications – and direct ones – above all the family collection of ancient fabrics – are reinterpreted by the Spanish artist in a cultured and refined reworking and transcribed in a modern, timeless language.
Initially, the printing on fabric was carried out by adopting the direct impression process, through the use of wooden matrices.
In 1910 Fortuny patented an original and complex system to produce large sheets, based on the use of a photographic silkscreen printing process. The printing matrices could be applied on fixed frames or used in the form of continuous bands, with the possibility of placing even more bands in succession corresponding to multiple designs and colours, thus activating a modern rotary printing process.

PHOTOGRAPHY
In his artistic eclecticism, Fortuny also practiced photography, experimenting with the use of different equipment as well as shooting, development and printing techniques, until in 1933 he himself patented a special photographic paper, "Carta Fortuny", capable of giving the materic aspect of the drawing or engraving to the impressed image and guaranteeing its perfect inalterability to light.
The side rooms exhibit a selection of photographs taken by Mariano and his wife Henriette, original prints and modern reproductions taken from negatives on film and glass plate. The images belong to the vast photographic archives still preserved in Palazzo Fortuny, a corpus born from the Spanish artist's mingling of the use of photography as a functional tool for his creations in other areas – painting, theatre, fabrics – and the spontaneous recording of his everyday life. These images make up an ideal and immense album of ideas, visions and memories: self-portraits and family portraits, female nudes, house interiors, sources of inspiration and results of his production in the theatrical and textile fields. And then Venice, Paris, Granada, the portraits of friends, artists and peculiar characters, such as the Marquise Luisa Casati, the first buyer of the iconic Delphos dress. However, his favourite subject, taken in countless poses, will always remain Henriette Nigrin, his lifelong companion in art and life.
THEATRE AND LIGHTING TECHNOLOGY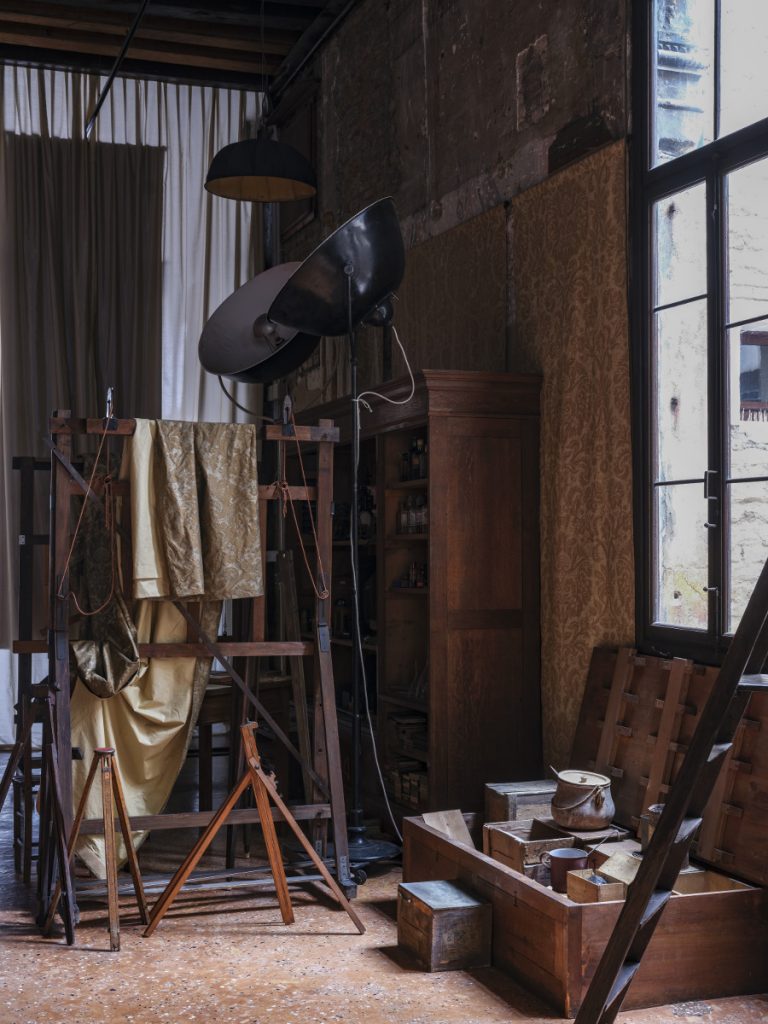 Fortuny's theatrical reform stems from a reflection on natural light and a series of experiments started in the attic of Palazzo Pesaro degli Orfei in the 1890s and perfected in Paris at the beginning of the twentieth century.
At the base of Mariano's theatrical poetics is the intention to abolish the so-called "skies", that is the painted backdrops used in traditional scenography for the en plein air effect, replacing them with a system of mobile projections aimed at creating suggestive and naturalistic luminous atmospheres.
Fortuny designed the "Fortuny System", a system made up of a scenographic element – an iron and cloth dome that englobes the scene acting as a huge spotlight, called the Fortuny Dome – and an indirect lighting method made with arc lamps and sophisticated lighting devices in coloured silk satin and mirrors. The lighting equipment was remotely controllable and the lighting was adjustable in intensity.
The model for the Bayreuth Theatre built in 1903 and exhibited here exemplifies Fortuny's complex innovation, adopted during the first half of the twentieth century by the main theatres in Europe.
The lighting solutions implemented in the theatrical field also found a successful usage in the field of interior design, with the mass production of "Fortuny Diffusing Lamps", ceiling, floor or table indirect light lamps, marketed by the Leonardo da Vinci company in Milan starting from the 1920s. Their prototypes can be admired here.
MARIANO FORTUNY'S PRIVATE LIBRARY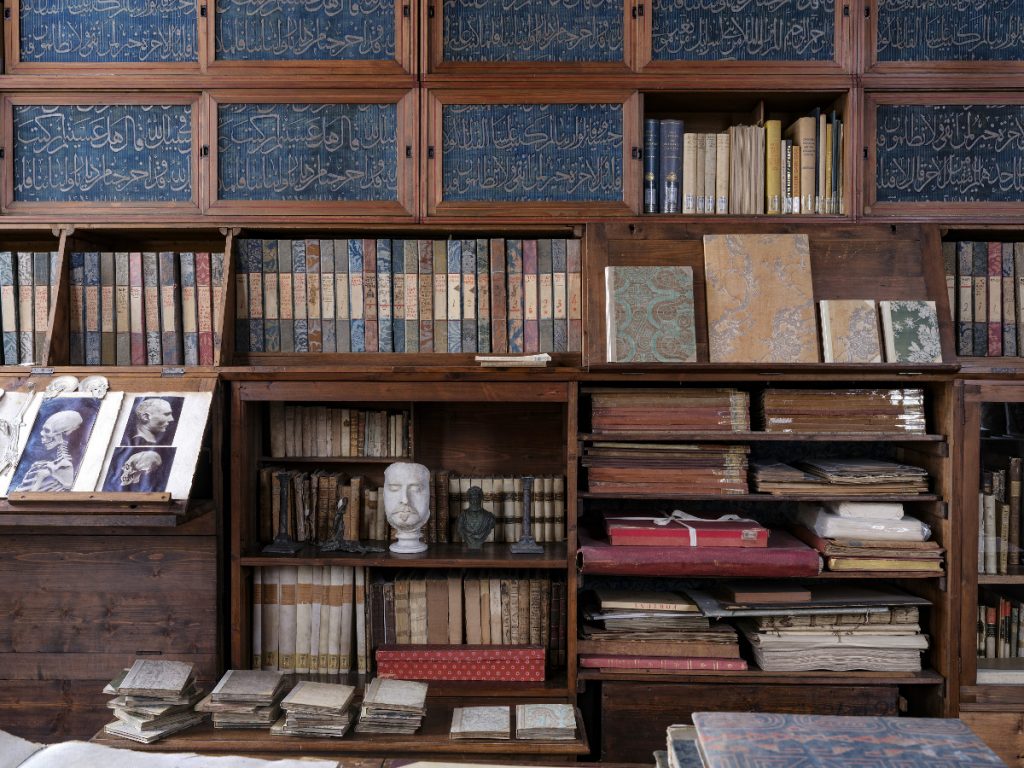 True beating heart of the building, and central hub of the factory-laboratory, the private library of Mariano Fortuny is a fantastic and magical place, a real cabinet d'amateur, a Wunderkammer full of precious things, objects, curiosities, tools and rare books.
The room, illuminated by four marvellous gothic windows, is characterized by the presence along all the walls of bookcases with sliding frames made with fabrics by Fortuny, shelves, display cases and cabinets designed and adapted by Mariano himself. They house his treasures as a bibliophile: ancient treatises on architecture and perspective, the entire Encyclopédie by Diderot and d'Alambert, collections of etchings, magazines, precious books of history, art, applied arts, science and technology.
The contents of the flap wardrobes are astonishing: more than one hundred and fifty albums – assembled, sorted and bound by Mariano and Henriette, then covered with Fortuny's printed cotton clothes. An extraordinary repertoire of images, clippings, photographs, sketches and notes, collected and classified in a meticulous and orderly way, to form an immense handbook of decorative motifs taken from paintings, miniatures, architectural decorations and friezes, mosaics, sculptures, fabrics, tapestries, costumes, weapons and ceramics from every country and every era. Today, these multiple suggestions, Mariano's sources of inspiration for the creation of his legendary printed fabrics, are a key to understand his cultural and aesthetic background.
Photo © Massimo Listri
---
Downloads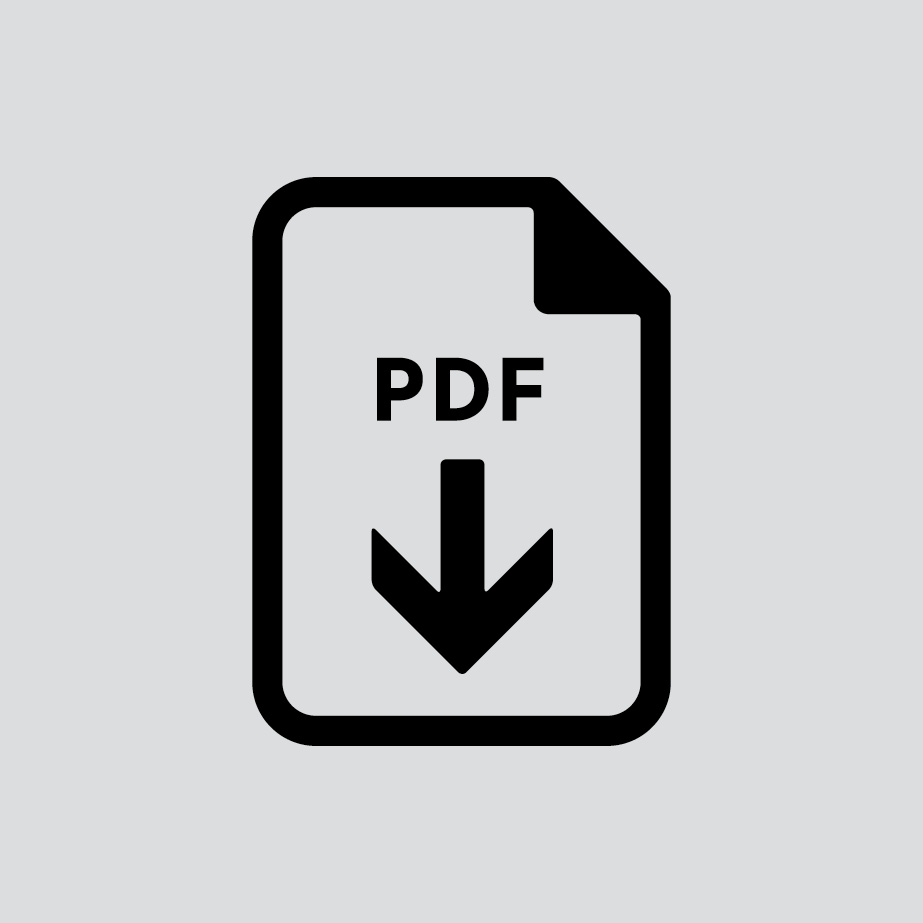 ENG / Mariano Fortuny and his Palace
(PDF 1345 Kb) – short version
The history, the building, collections and general information >